How Many Supplies Should You Take Back to school?
Jul 13, 2023 by Sodentist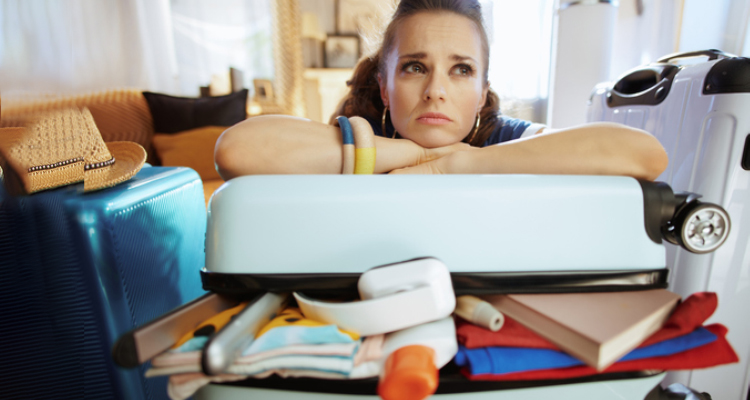 Are you a high school or college student?
And do you feel stressful to consider what you need?
Getting your back-to-school supplies early means you will be able to handle must-have items, and you might even score some discounts just in case. But actually, this thing gives you a headache!
Don't be nervous! Today's article will clarify your school supplies checklist, especially for first-time students.
Keep reading and take notes!
High school supplies
Because high school students use a variety of appliances frequently every day, their products must be durable. These tools need to be able to withstand extreme workloads, such as school attendance and tutoring.
Life Essentials
Carry with you
Wallet and ID card
Luggage
Medication
Mask
Buy at school
Toiletries (for your tooth healthy, an electric toothbrush is the best choice)
Paper towels
Water cups
Lunch bags
Study supplies
Backpacks
Pencil case
Essential stationery (pens, notebooks, etc.)
Auxiliary stationery (erasers, highlighters, sticky notes, flipcharts, etc.)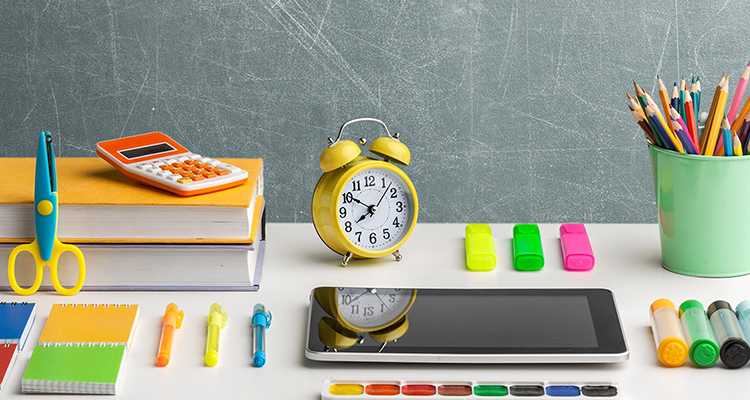 Electronic equipment
Outdoor supplies
Tissues can be put into a bag
Sunscram
Umbrella
Hand-held electric fan
College supplies
What you need in college is similar to high school. However, the only difference is that you are living a completely independent life when you enter college. In addition, to study tools, having a set of living supplies is more important.
Basic school supplies for college
No. 2 pencils or automatic pencils
Large eraser
Ballpoint pens of various colors for taking notes
Notebook or loose-leaf notebook paper
Ruler with imperial and metric measurements
Post-it notes (many bookstores allow students to sell books that are unwritten or unlabelled. Use these tools to mark sticky notes on important passages and make notes so you don't have to write in the book)

Tools help storage
Three-hole punch
Backpack/crossbody bag
Clear tape
Stapler
Scissors (It is wise to buy one large and one small scissor, craft size.)
Storage box
Learning Aids
Index cards (Great for making pull-out cards.)
Highlighters in various colors
Calculators (Check course requirements before buying an expensive calculator. For example, many college math and science courses require graphing calculators.)
Calendar/planner (Students can use their smartphones to set reminders about deadlines, class times, and appointments, but these paper tools can still be handy.)
Basic bedding and household items
Bedding
Skincare and cosmetics
Towels
Laundry detergent
Laundry bags (Laundry room may be far from their room.)
Clothes hangers
Clothes drying racks
Plastic cups, utensils, and plates
Water cups
Pitchers
Can opener
Small refrigerators (Please double-check the allowable size before purchasing.)
Vitamins, anti-allergy medications, and painkillers, such as aspirin or ibuprofen
Cleaning wipes
Air freshener
Flip-flops or other shoes to wear in the shower
A case for carrying toiletries in and out of the shower (choose one with a drainage hole in the bottom.)
Desk lamp to create a well-lit study space
Hand-held vacuum cleaner
Tool kit (should include basic tools such as a hammer, screwdriver, and nails.)
Earplugs
Extra storage space, such as a suitcase or storage box
Electronics
Laptop computer
Printer (Most schools allow students to use a printer.)
USB flash drive (Find the proper one to make your USB flash drive easy to recognize.)
Power supply board
Extension cord
Headset
Wireless Internet card or mobile hotspot, look and understand many things before deciding
Other things
Board game
A deck of cards
Umbrella and rain shoes
Art photos to decorate a desk
Wall decorations (and tape or hooks)
Bulletin board/cork board/dry-erase board
These are the items you must have when you go back to school! After returning to school, there is still time to prepare clothes, shoes, and other decorations.
Are you worried that so many items will cause problems for your wallet?
Is there any convenient way to save money?
Congratulations! I've summarized 6 handy and money-saving tips.
6 tips to save money when buying supplies
Used book stores

You can search online or near your school to see if there is a used bookstore. Here you can buy textbooks, study materials, etc., that have notes and are cheap.

Websites or mobile apps

Nowadays, people buy everything online. You can search for most of the stationery and household items you need on the website, and they are usually cheaper than in the stores. But be sure to buy from the official website to ensure the quality of the items.

Graduating seniors

The grocery store will have a lot of fun and useful items. Usually, these items are good value for money. But try not to choose anything ancient.

Grocery store

The grocery store will have a lot of fun and useful items. Usually, these items are good value for money. But try not to choose anything that is very old.

Group shopping with roommates or friends

Whether it is online or offline stores, as long as you buy more will have a certain discount. You can contact your friends or roommates to buy together for the best price.

Pick a cheap mailing company

If you need to mail a lot of household items, be sure to do a comparison between many mailing companies. Pick out the most affordable company.
Summarize
Many things can be purchased at the school. If you don't want to make walking difficult because of the many bags, consider the item trade-offs deeply.
Is it clear now what you need to bring back to school?
Then, let's act quickly.