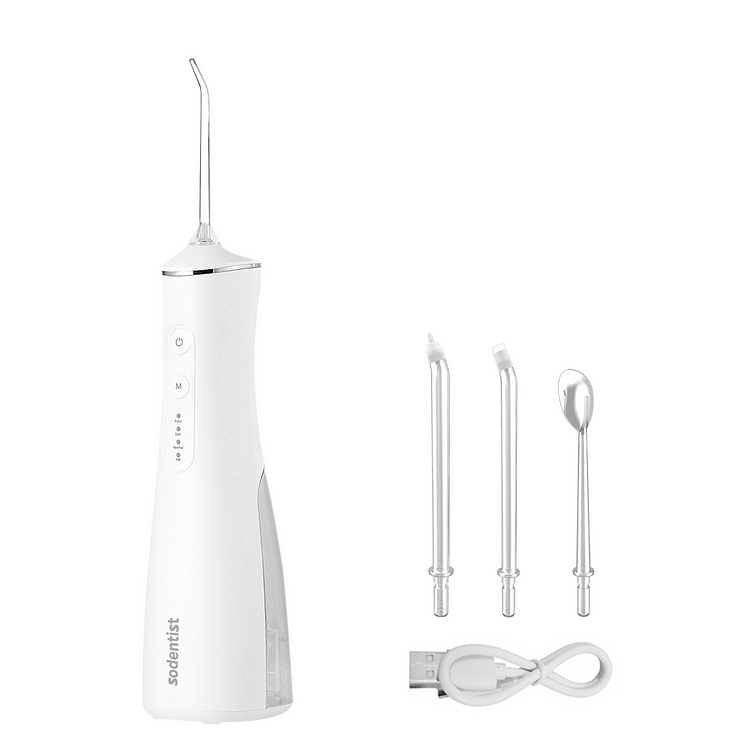 Day-Long Fresh Breath with Advanced Dental flossing
Featuring a potent jet power and a standard nozzle with a mere 0.6mm diameter, effectively purge plaque and food particles from gums and between teeth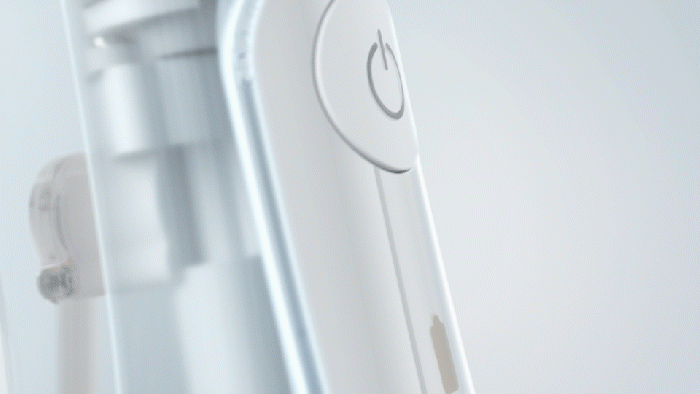 Precise Interdental Cleaning
The targeted spray mechanism ensures accurate cleaning of each interdental area. Additionally, its water tank is designed to provide the exact capacity required for two minutes of precise flossing, allowing optimal control and efficiency.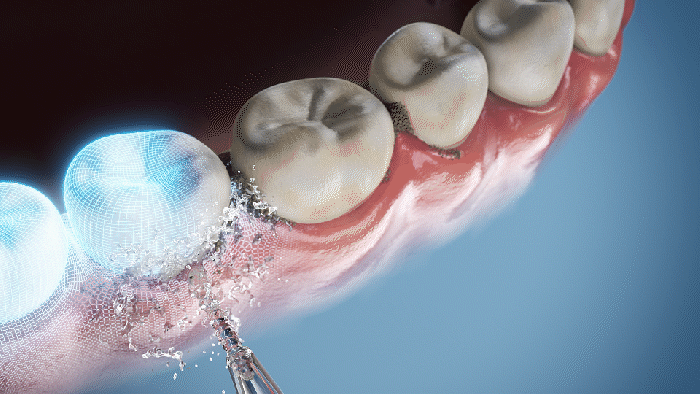 XY01 Water Flosser
Mode Introduction
Select the desired gear by tapping the mode button. This product has 3 modes. From the top to the bottom, the specific functions are as follows:
Pulse
Pulse mode can alternate strength and weakness, deeply clean your teeth and massage your gums.

Soft
Soft mode can provide gentle water pressure, gently clean your teeth, which is suitable for people whose teeth are sensitive and people who use the product for the first time.

Normal
Normal mode can provide standard water pressure and efficient cleaning to meet the daily oral cleaning of most people.
Product Specifics
Water tank capacity: 180ML
Rated water power: 30-90 PSI
Rated input: 5V
Charging way: TYPE-C/ contact seat charger
Charging time: 2.5h(direct charge) 3h(seat charge)
Water proof grade: IPX7
Easy to Use
1.install the nozzle
2. Open the water inlet and add water
3. Put the nozzle into your mouth and press the switch to start using
4. Press the mode key to switch the mode
5. The charging mode by the base is optional
6. Type-C charging mode is optional
4 High-Performance Nozzles At Yout Disposal
Standard Nozzle
For thorough tight spaces between teeth clean
Orthodontics Nozzle
To easily combat any brace-associated clean problems
Periodontal Pocket Nozzle
To achieve healthier gums in 2 weeks
Tongue Scraping Nozzle
For even fresher breath