About Us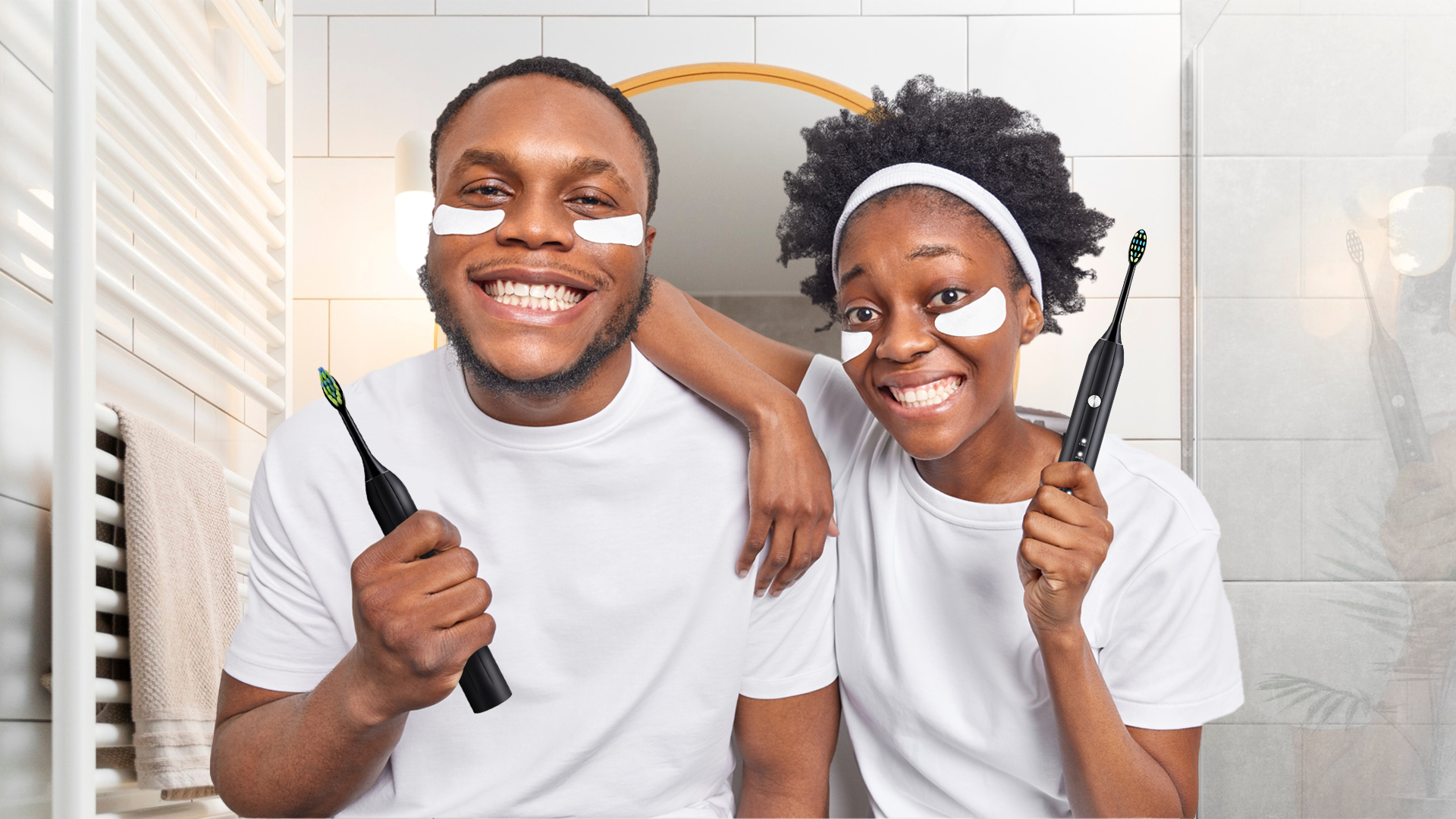 Vision
At Sodentist, we aim to create a world where all individuals can access exceptional oral health facilitated by innovative, eco-friendly oral care products. These solutions contribute to improved well-being and foster self-assurance through radiant smiles. Our diverse product line, featuring the Sodentist Sonic Electric Toothbrush, XY01, L10 Water Flossers, and the portable XY02 Water Flosser, addresses various needs and preferences, simplifying the process for customers to maintain good oral hygiene and promoting overall health.
Mission
Develop and provide high-quality, scientifically-backed, and environmentally friendly oral care products, such as the Sodentist Sonic Electric Toothbrush with powerful sonic cleaning technology and energy-efficient battery life, catering to the diverse needs of our global clientele.
Educate and empower individuals to prioritize their oral health through accessible information, resources, and expert guidance, supported by our comprehensive line of water flossers with multiple pressure modes and jet tips for personalized oral care.
Continuously invest in research and development to revolutionize the oral care industry, as exemplified by our range of innovative water flossers that offer powerful cleaning, user-friendly design, and long-lasting battery life.
Foster strong relationships with dental professionals, healthcare institutions, and local communities, as demonstrated by developing our specialized tips, such as the orthodontic and periodontal jet tips, in collaboration with dental experts.
Establish ourselves as a trusted brand synonymous with oral care excellence committed to making a lasting impact on global oral health through our diverse and cutting-edge product offerings.
Values
Innovation: Our Sodentist Sonic Electric Toothbrush and Water Flossers showcase our dedication to continuous improvement and embracing cutting-edge technology to provide personalized oral care solutions.
Integrity: We prioritize customer safety and satisfaction, as evidenced by our range of water flossers with smart features such as automatic power-off and battery life indicators.
Sustainability: Our Sodentist Sonic Electric Toothbrush's long battery life and USB charging options reflect our commitment to minimizing environmental impact.
Inclusivity: Our range of water flossers with multiple pressure modes and specialized tips cater to diverse oral care needs, including braces care, periodontal pockets, and tongue cleaning.
Customer-Centricity: We offer a wide array of products designed for different lifestyles, such as our portable XY02 Water Flosser with a foldable design, making it easy for customers to maintain their oral hygiene while traveling.
Collaboration: Developing specialized tips in partnership with dental professionals demonstrates our belief in the power of teamwork and partnerships.
Education & Empowerment: Our products, such as the Sodentist Sonic Electric Toothbrush with a smart vibrating notification timer, empower customers to adopt professional dentists' recommended oral care practices.