5 Best Toothbrushes For Braces (2023) – Reviews And Buying Guide
Apr 25, 2023 by Sodentist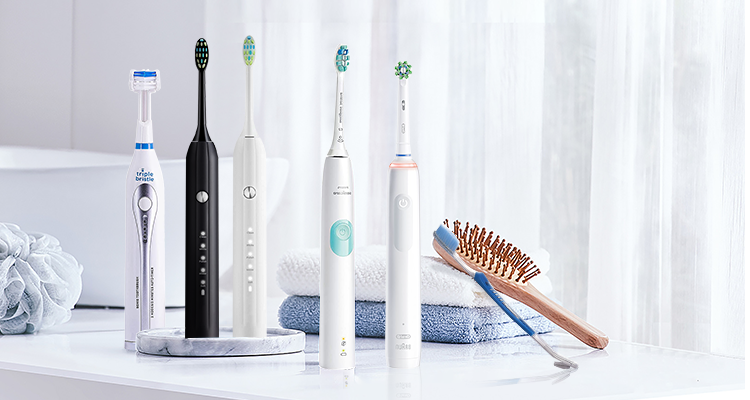 Anyone who wears braces knows that maintaining optimal oral hygiene can be a challenge. The brackets, wires, and straps that make up your braces create nooks and crannies where food particles and bacteria can hide, leading to gum disease, bad breath, and tooth decay. Fortunately, the right toothbrush can make all the difference. With so many options on the market, it can be overwhelming to choose the best toothbrush for your braces. Research suggests that choosing the right toothbrush can reduce gum disease by up to 50%.
That's why we've done the research for you and compiled a list of the 5 best toothbrushes for braces in 2023.
Whether you need a manual toothbrush or an electric toothbrush, we've got you covered.
When choosing a product, the following points are our basic requirements:
Special features for cleaning with braces
Rounded brush heads, soft bristles, narrow necks, and ergonomic handles
Thorough and credible research
Customer reviews and ratings
Durability under regular use
Price and value for money
Safety and effectiveness for people with braces
Our picks for best toothbrushes for braces
Best Overall: Philips Sonicare 4100 Toothbrush
Best for Plaque Buildup: Sodentist Sonic Electric Toothbrush
Best for Travel: Triple Bristle GO Sonic Toothbrush for Travel
Best Electric: Oral-B Smart Electric Toothbrush
Best Budget: Dental Aesthetics Orthodontic Toothbrush
5 Best Toothbrushes For Braces (2023)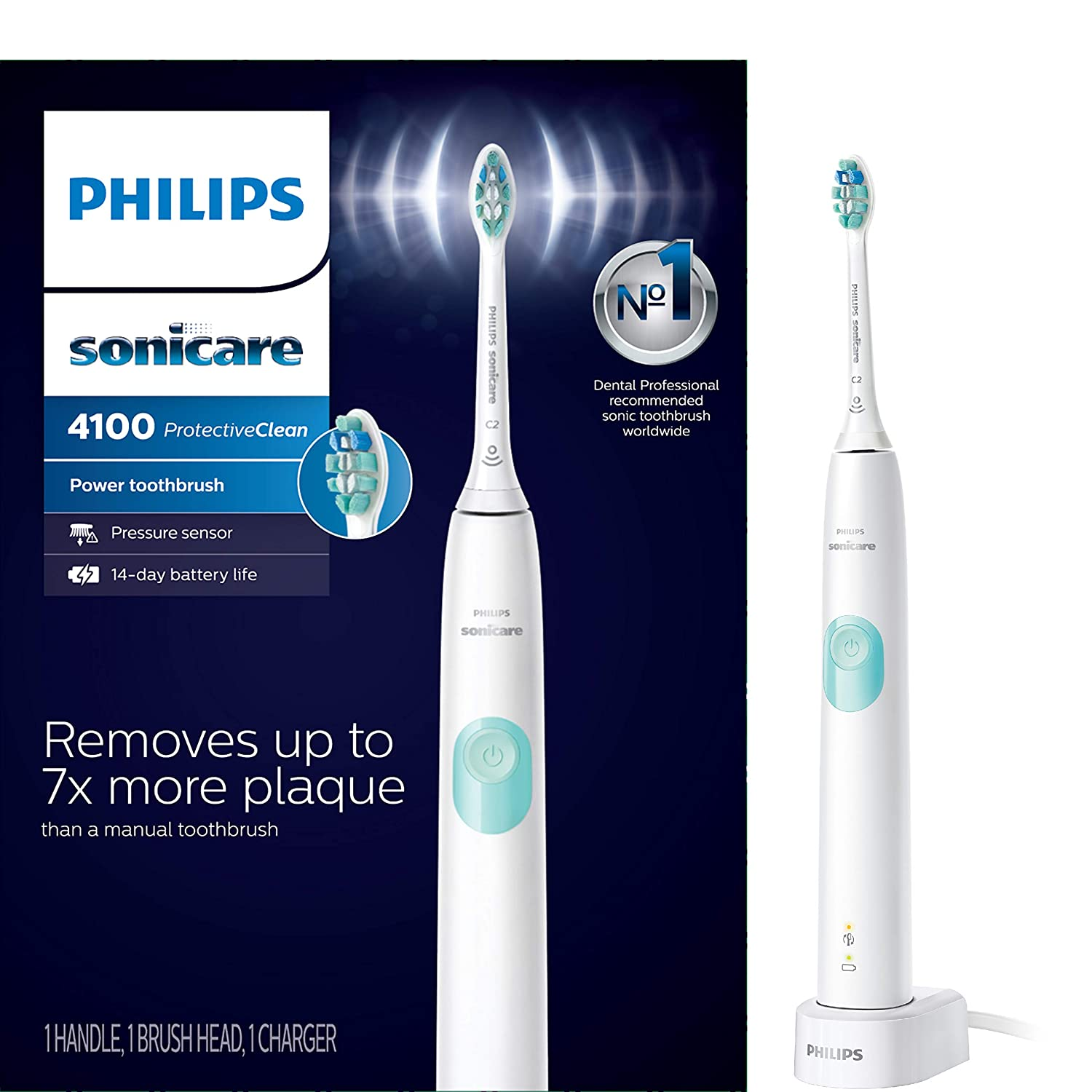 The Philips Sonicare 4100 Protective Clean Power Toothbrush is the ultimate dental tool for maintaining perfect oral health. Equipped with a pressure sensor, it ensures that you never damage your teeth or gums with excessive brushing pressure. With BrushSync technology, you'll always know when it's time to replace your brush head for the best cleaning performance. The smart timer ensures that you brush for the recommended 2 minutes and in every quadrant of your mouth. Plus, the battery charge indicator light ensures that you're always powered up, with a battery life that lasts for 2 weeks. Get your hands on the Philips Sonicare 4100 and enjoy a sparkling smile every day.
Pros
Rechargeable
Durable
14-day battery life
Automatic timer
Pressure sensor
Cons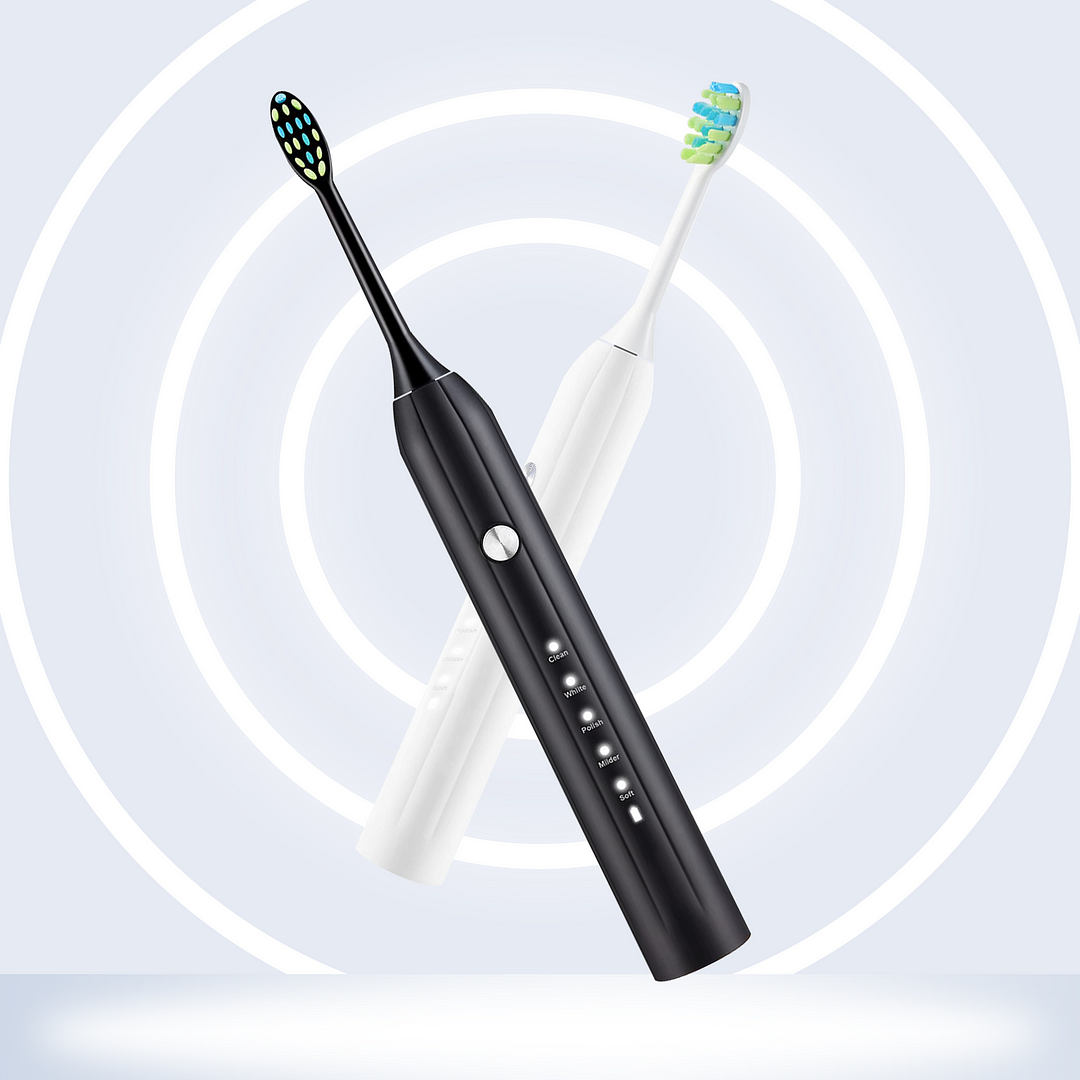 Unlike other electric toothbrushes, the Sodentist uses proprietary sonic technology that vibrates its head at an incredible 31,000 times per minute. This makes it 10 times stronger and more efficient at cleaning plaque than other electric toothbrushes.
We all know that cleaning teeth can be extraordinarily difficult for people with braces, but with a sodentist electric toothbrush, it can be made easy.
One of the standout features of the Sodentist is its massive rechargeable battery, which provides over 60 days of use on just a 3-hour charge. You won't have to worry about charging it for months, making it perfect for travel or busy lifestyles.
Pros
Removes 10x more plaque
60-day battery life
Cons
Not suitable for small children
Warning:
Plaque is harmful because it contains bacteria that produce acids that attack tooth enamel and cause tooth decay. The bacteria in plaque can also irritate the gums and cause gum disease, which can lead to bleeding, inflammation, and, in severe cases, tooth loss.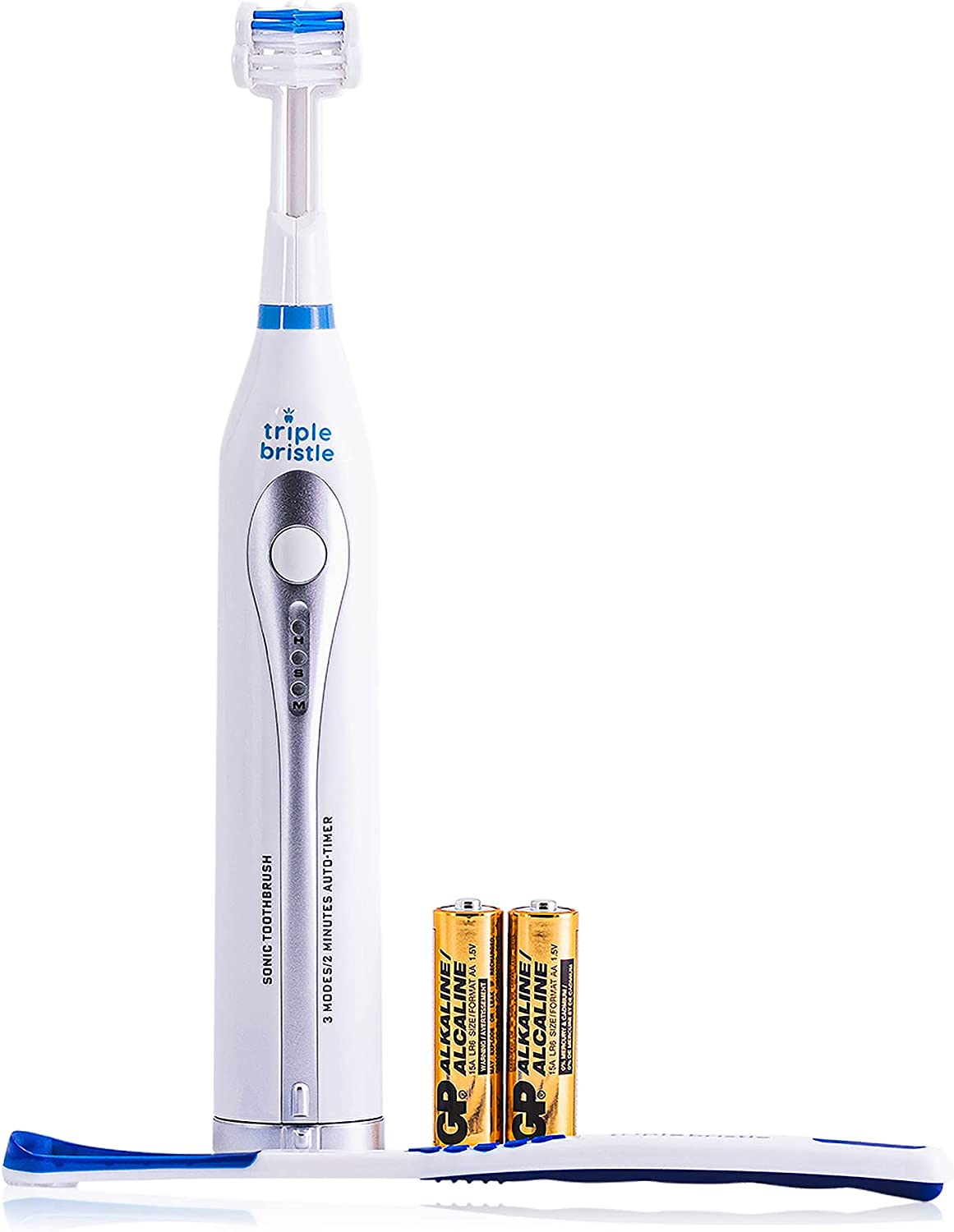 One of the standout features of the Triple Bristle GO is its battery-operated design. It comes with a compact compartment in the handle that holds two AA batteries (included), so you can use it as a travel alternative to a rechargeable toothbrush.
The best part?
You can easily change the batteries on the go without any extra accessories or wires.
But that's not all—the Triple Bristle GO is also engineered to vibrate at an impressive 31,000 sonic strokes per minute. This high frequency ensures that every part of your teeth is thoroughly cleaned, even the hard-to-reach areas. In fact, it provides a more effective clean in a third of the time compared to a regular sonic toothbrush.
Pros
Triple bristle
Unique design
Cons
The battery box is easy to get water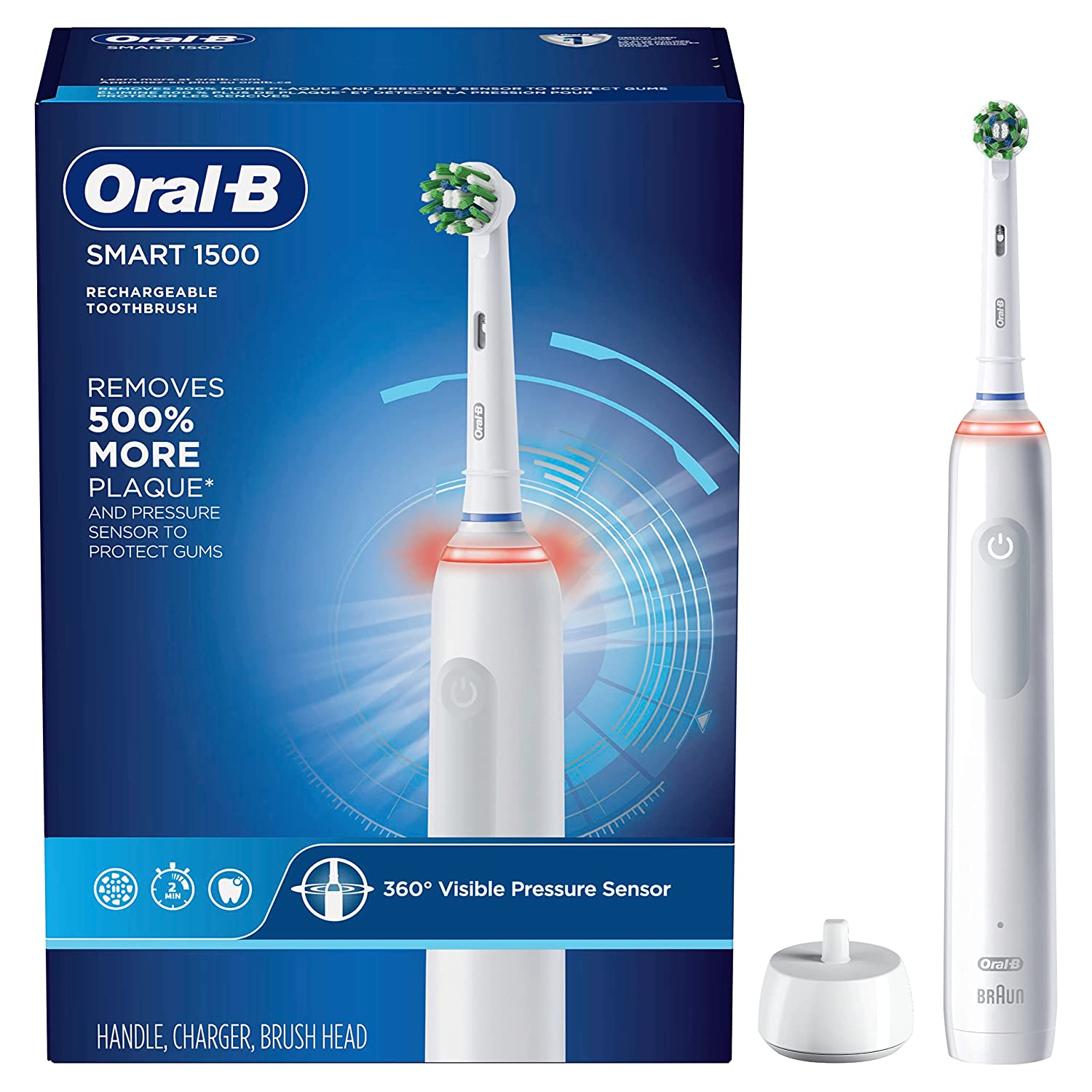 With its advanced 3D cleaning action, this toothbrush oscillates, rotates, and pulses to break down and remove even the most stubborn plaque, leaving your teeth feeling clean and fresh.
Featuring a 360-degree visible pressure sensor, the Oral-B Smart Electric Toothbrush stops pulsations when you brush hard, helping to protect your gums from damage. Plus, it's compatible with a wide range of Oral-B brush heads, so you can customize your oral care routine to suit your individual needs.
Despite its many benefits, it's important to note that some customers have reported a beeping timer and a bright red light that keeps blinking. However, we're confident that the benefits of this toothbrush far outweigh any minor inconveniences, and we believe you'll be thrilled with the results it delivers.
Pros
360-degree visible pressure sensor
Compatible with Oral-B brush heads for a variety of oral care needs
Cons
Customers have reported that the timer keeps beeping, and there is a bright red light that keeps blinking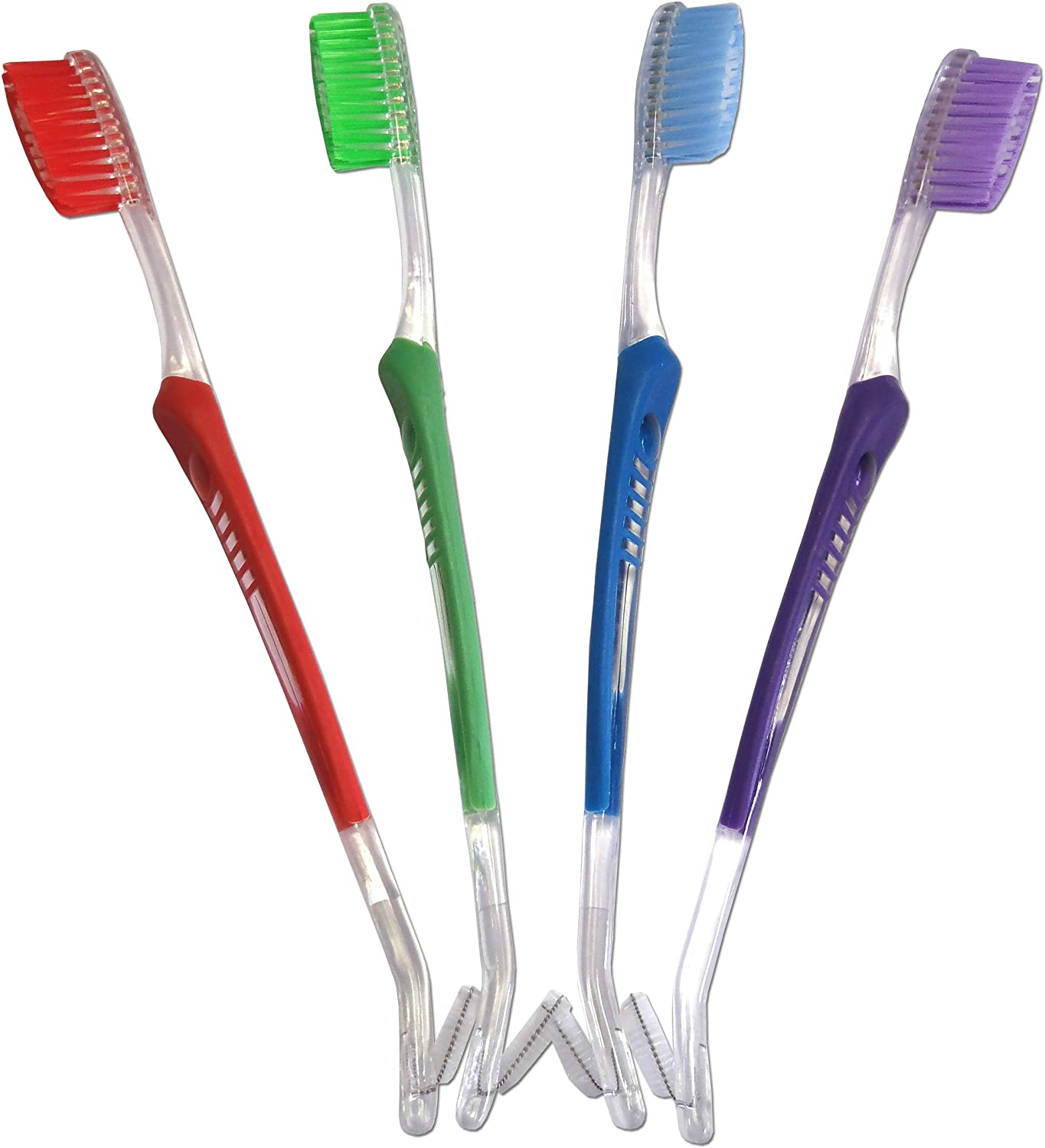 The Orthodontic Toothbrush by Dental Aesthetics is designed with a V-shaped trimming brush, specially created for cleaning around retaining brackets to eliminate plaque and debris buildup. Additionally, it features an interproximal brush attached at the opposite end, which enables thorough cleaning under and around wires and brackets. Its soft bristles make it ideal for sensitive gums. The product is sold as a set of four toothbrushes and comes in four different colors.
Pros
Easy to use
V-trim brush head
Set of 4 toothbrushes
Easy to use
Soft bristles
Cons
Some customers commented that they were sent a uniform color when they were shipped instead of one of each color
In Conclusion
In conclusion, finding the right toothbrush when you have braces can be a daunting task, but we hope our list of the top five toothbrushes for braces has helped you narrow down your options. Whether you prefer a manual or electric toothbrush, there is a product on this list that is sure to meet your unique needs.
Remember to prioritize a toothbrush that offers gentle but thorough cleaning, with features like soft bristles and angled brush heads to help reach those tricky spots. And don't forget to replace your toothbrush regularly to ensure optimal oral health.
Investing in the right toothbrush for your braces can make all the difference in your orthodontic journey, so take the time to choose wisely. With the help of our buying guide and reviews, you can make an informed decision and enjoy a healthy, beautiful smile throughout your treatment and beyond.