Sodentist Electric Toothbrush: The Perfect Replacement for Oral-B!
May 16, 2023 by Sodentist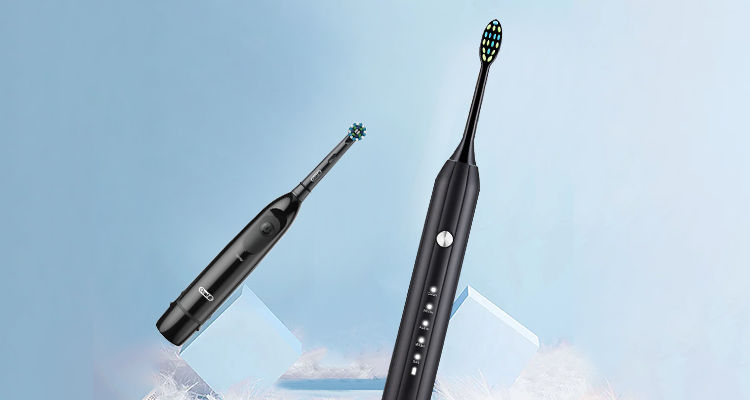 Picture this: You're standing in the dental care aisle, overwhelmed by electric toothbrushes. You've heard of the popular Oral-B toothbrush, known for its reliability and performance, but what if I told you that there's one toothbrush that outperforms even the best in the game? Introducing the Sodentist Electric Toothbrush, a true game-changer in oral care. According to a recent study conducted by the Institute of Dental Research, the Sodentist toothbrush impressively achieved an impressive plaque removal rate compared to key competitors, including Oral-B. In this article, we explore why the Sodentist Electric Toothbrush is the perfect Oral-B alternative and how it can take your daily oral care routine to the next level.
Why Upgrade to Sodentist Electric Toothbrush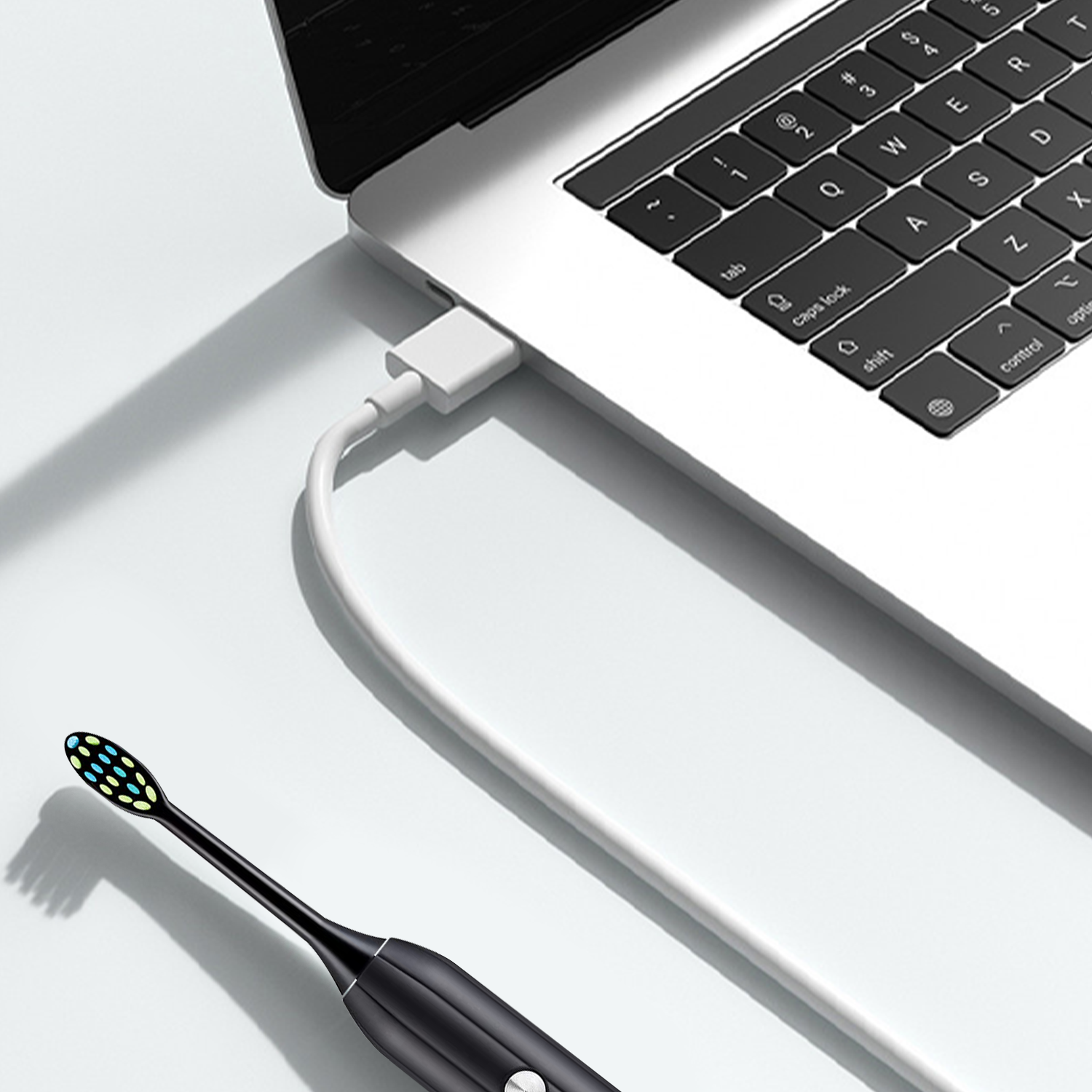 Cleaning Efficiency
In the world of electric toothbrushes, the Oral-B Pro 100 is known for its ability to provide a thorough clean, remove plaque deeper, and maintain healthy gums better than regular manual toothbrushes. For those looking for a reliable daily brushing companion, this is the one.
However, when it comes to tackling stubborn plaque and achieving superior cleaning efficiency, the Sodentist electric toothbrush stands out.
Picture this: After enjoying a delicious meal, you're left with post-meal residue on your teeth. With Oral-B Pro 100, you'll experience a satisfying clean that ensures your teeth look like new again. Now imagine a different scenario: You enjoy a cup of coffee or a delicious meal with complex spices that tend to linger on your teeth. This is where the Sodentist Electric Toothbrush really shines.
Its patented sonic technology unleashes sound waves at 31,000 vibrations per minute, delivering an astonishing 10x cleaning power and efficiency. With its high-frequency vibration, the Sodentist toothbrush effortlessly reaches every corner of your mouth, effortlessly removing stubborn plaque and leaving your teeth feeling impeccably clean and polished.
Whether it's routine maintenance or the moment you need extra cleaning power, the Sodentist Electric Toothbrush is an excellent alternative to the Oral-B Pro 100, ensuring your oral hygiene reaches new heights of freshness and cleanliness.
Design and Performance
The Oral-B Pro 100 has a round head for precise cleaning, while the Sodentist toothbrush offers a large head that covers more surfaces, ensuring more effective brushing every time.
The DuPont round bristles of the Sodentist Toothbrush are made of durable nylon material for durability and superior cleaning performance.
But that's not all—the Sodentist toothbrush goes one step further with its tapered, soft antibacterial bristles. These specially designed bristles have longer strands at the top and bottom and shorter strands in the middle, making it easier to reach and thoroughly clean hard-to-reach areas, such as the sides and backs of teeth.
In addition, both Oral-B and sodentist adopt simple and elegant appearance designs.
Brushing Mode
When searching for a great alternative to the Oral-B Pro 100, the Sodentist Sonic electric toothbrush shines. While the Oral-B Pro 100 offers a fixed pattern and lacks a timer, the Sodentist toothbrush provides a host of advanced features.
With its Sodentist Sonic Electric Toothbrush, you gain access to five smart modes tailored to meet your specific needs and dental recommendations. The Clean mode ensures thorough daily dental care, while the Whiten mode targets those hard-to-reach areas for comprehensive cleaning. The Polish mode buffs and brightens teeth, enhancing your smile's radiance. For those with sensitivity, the milder mode offers a gentle massage for both teeth and gums.
Additionally, the soft mode is specifically designed for those with sensitive teeth and gums. What sets the Sodentist toothbrush apart is its inclusion of a 2-minute timer and a 30-second zone timer. These features ensure that you brush for the medically recommended 2 minutes and evenly cover all four quadrants of your mouth.
With the Sodentist electric toothbrush, you have not only a remarkable alternative to Oral-B but also a comprehensive dental tool that caters to your specific needs and ensures an optimal brushing experience every time.
User-Friendly Experience
The Oral-B Pro 100 delivers solid battery performance on 2 AA batteries, and the Sodentist toothbrush goes a step further. The Sodentist Toothbrush is powered by a rechargeable Li-Ion battery, giving it an impressive 30–60 days of use on a single charge. This extra-long lifespan makes it the perfect companion for traveling without having to carry extra batteries or worry about running out of power. Imagine starting an adventure or business trip without the hassle of constantly looking for battery replacements. With the Sodentist Electric Toothbrush, you can enjoy the convenience of a long-lasting battery that ensures your oral care routine remains uninterrupted no matter where you are.
Conclusion
In conclusion, if you're looking for a great alternative to the Oral-B electric toothbrush, the Sodentist Sonic Electric Toothbrush is definitely worth considering. With its patented sonic technology and multiple cleaning modes, it provides superior cleaning power and efficiency while also being gentle on your teeth and gums. The larger brush head and tapered soft bristles make it easier to clean hard-to-reach areas and ensure a thorough clean. And with its rechargeable lithium battery, you can enjoy up to 60 days of use on a single charge, making it the perfect electric toothbrush for travel. Upgrade your oral hygiene routine today and experience the benefits of the Sodentist Electric Toothbrush for yourself!